Testimonials for Sam Inman
Coeur d'Alene Real Estate Agent
---
2/1/2022
To Whom It May Concern:
During the past five years, we had the good fortune to work with Sam Inman on three residential real estate sales and two purchases. Sam demonstrated extreme competence in handling our transactions.
Sam is a knowledgeable real estate professional who pays attention to detail and has a flair for advertising. Her warm, friendly personality enhances her good communication skills. Sam gets the job done.
We have no affiliation with Sam outside the real estate arena. Therefore, in light of the above we heartily recommend Sam Inman.
Sincerely,
Dick & Elaine Codding
---
11/29/2022
Sam Inman caught my eye a while back, before I was even thinking about selling my house. She'd sent a flyer to my home and it was so impressive that I decided to hang onto it in case I ever wanted to move. I'm so glad I did!
I went online to her Windermere website and filled out a form to have her contact me. I didn't expect to hear from her right away, but she replied in less than 15 minutes. That's a good example of her professionalism and responsiveness.
We set an appointment without delay, and not only is she a go-getter (she had already researched my home details) she is one of the sweetest people I've ever met. She gave me great advice, got some amazing photos of my home to use in advertisements, and during a time when home sales were dropping off, my house sold in less than a week.
Whenever I called or texted her, she responded immediately. She gave me excellent referrals for electricians, fireplace repair, etc. and reminded me when I needed to get something done. She was such a blessing during the entire process.
If you want someone to make selling your home easier and less stressful, I highly recommend Sam!
Val Clay
---
July 10, 2021
Sam Inman is everything one could ask for in a real estate professional and more. She truly exceeded our expectations in every way. It was such a great pleasure to have her represent us on the sale of our home here in Coeur d'Alene, Idaho.
When we first contacted Sam, she was responsive and eager to meet with us to discuss all the details, and to prepare a comprehensive listing and current market analysis. During our initial meeting, Sam was prepared, focused, and extremely well- informed of market conditions. She articulated her points clearly and methodically and laid out a clear path for success, which, ultimately, was executed down to the last detail.
Sam has such a positive attitude and great energy about her, which made us feel comfortable right from the start. To say that she was very easy to work with throughout the process is an understatement, and we absolutely appreciated her patience, professionalism, and unequivocal support at all times.
Moreover, she is very knowledgeable in all aspects of real estate, methodical in her approach, and she listened and responded to our specific needs and requests at all times. She also replies to communications quickly and professionally. We valued her ability to steer us in the right direction without any pressure whatsoever. She made excellent recommendations and adjustments accordingly, and was there for us every step of the way.
All told, Sam Inman is not only a true professional in her field, but a genuine, kind, and amazing person who we feel so blessed to have met. We have tremendous respect for her and will continue to recommend her to anyone looking for a personable, proficient, and experienced realtor who knows how to get a deal done. Thank you for everything Sam.
Kind Regards,
Jimmy and Lori
---
9/16/2021
I want to send you a note not from business but from the heart. As I travel through this maze we call a democracy, leaving footprints in the sand. I constantly remind myself to seek out professionals of their trade. It is actually the cheapest help you will ever find. Please understand the true meaning of professionalism not someone else's interpretation.
The knowledge they possess, the experience they have, the thought processes and the bountiful resources they have will impress you. When I decided to sell our home, I did my research and found undoubtedly the best professional in her profession. In my opinion you can not find a more prepared professional in the real estate business with a great attitude than Sam Inman. As they say, you can take that to the bank literally. Thank you for being you "Sam"
Larry Thompson
---
6/11/2021
Hi Sam, We want to express our sincere appreciation for your exceptional efforts in selling our Post Falls house. Having sold eleven homes previously from Maine to Washington, we recognize and appreciate high performance standards. Your skills in communication, negotiation and understanding every conceivable aspect of what a property transaction may entail reflect the highest performance level. Working with you was truly a pleasure. Without hesitation or reservation we would recommend your service to anyone looking to sell or buy a home. Our best wishes in all regards.
Phil and Joan
---
2/22/2021
We recently listed a house with Sam Inman. My wife called initially and got voice mail. Sam returned her call within the hour and made an appointment to talk to us the next day. The next morning prior to her coming out, she let us know she had a photographer scheduled that afternoon to take pics of the house so she could get it in the listing by the weekend. This was Thursday. She met with us, we signed listing the house and the photographer showed up an hour later. She did get us listed and our first two showings we scheduled on Saturday. After 10 days, we had an offer and got our asking price. The sale went through without a hitch. Sam was constantly staying in touch with us, letting us know the status of things for the sale to go through. We had a relatively small fixit list from the inspector and Sam had contacts for us to call on the issues we could not do ourselves. Needless to say. I would highly recommend having Sam as your realtor. She is one of the most professional persons I have worked with. I will never sell another piece of property or a house without calling Sam! I would definitely give her a 5 star rating! Thank you Sam!
Theresa and Rich Overlin
January 11th, 2021
Sam and I have known each other a number of years. We actually met in my first real estate transaction. I have had 4 since then. Each time Sam amazes me. She follows thru with each transaction immediately and never leaves you hanging. She doesn't stop till each question is answered. Her network of people are always on top of things as is she. Recently she helped me sell and buy a home. In todays market it's truly amazing what she accomplished. Selling my home was done in truly more than timely fashion. All parties concerned were extremely happy. Buying a new home all steps exceeded my expectations. She knew my budget and beat out 30 offers on the table.
Sam pays particular attention to your needs in buying or selling a home. She's trustworthy, aggressive, caring, honest prompt and treats you as if your part of her real estate family.
I would highly recommend Sam to anyone who is looking to buy or sell. You'll never be disappointed. Her mannerism, honesty, loyalty,
and integrity goes above the competition.
I am truly blessed to have Sam as my realtor and friend. She's has never let me down. I continue to recommend her to anyone.
Sam and I are not related. We only share the same last name.
~ Susan Inman
---
April 28th, 2020
We hired Sam Inman to sell our house in Coeur D' Alene, from the beginning she was completely on top of everything, the follow up and attention to detail we received was absolutely impeccable, every step of the way she was there to guide us, answer questions and communicate the process effortlessly. We would highly recommend Sam Inman to anyone looking for a realtor, believe me when I say you will not be disappointed.
~ Sincerely Justin and Cathy Tarpley
---
March 29th, 2020
Sam…just wanted to let You know how much all your hard work & experience meant to me throughout the sale of my home. You earned my confidence in the very beginning and that just kept growing through the entire process.
I have sold several homes over my lifetime and You are by far the Best Realtor I've ever had. Your attention to detail and the effort you showed in protecting my interest and getting the best deal possible was impressive.
In the future You are the only Realtor I would consider using and will recommend You to anyone that is wanting to sell their home.
Thank You again for taking such good care of me throughout this process
~ Sincerely Ken Oveson
---
March 26th, 2020
Sam…I can't even express how glad I am that I decided to call you. I didn't know where to turn and as soon as I reached out to you, and you immediately responded, you were already taking care of me…. I could feel it. And after meeting with you, I had all the trust in the world that you were there for me!! And then my sister quickly felt it too….that you were there for her, for both of us, for our families. You really have a way of making your clients feel important and special. Your communication and response time is above top notch!!! You are a perfect balance of professional, efficient, caring, helpful, supportive, and being a friend! I will refer you to anybody and everybody that ever mentions selling or buying a home! If it wasn't weird, I would stand on a street corner with a picket to endorse you, lol.
Thanks again Sam for being my realtor, and my friend. I hope we get the opportunity to work together again!!!!
~ Your Friend, Candi
---
March 20th, 2020
If you want things done quickly and efficiently, then choose Sam Inman as your realtor! My sister and I were remodeling our father's home to be put on the market, but the process was not going well, that is until we reached out to Sam. With Sam's expertise, guidance and wonderful network of contacts, we went from remodel to SOLD within weeks. From the second we gave Sam our phone numbers she was in constant communication about every little detail, and kept us in the loop during the entire process. The whole thing was so comfortable and smooth that when it was done, my sister and I were wishing that we had another house to sell just so we could continue working with her. She truly is amazing!!
~ Jodi and Candi Schroeder
---
March 29th, 2020
I've hired Sam on and off for the past 7 years; she has sold 4 properties between my sister and me. Without exception, Sam has always exhibited a high level of professionalism, area knowledge, unimpeachable honesty. She excels at marketing, which is the key for listing agents; she has an inordinately high marketing budget which translates to "Sold" for her clients. I can't recommend her high enough.
~ Mick V.
---
April 3rd, 2019
Sam Inman is without a doubt the Best Realtor I have ever had the pleasure of working with. I am a Retired U,S. Navy Commander and have bought and sold houses all over the US . Sam is hard working and industrious and her number one goal is taking care of the customer. She goes above and beyond and will not stop until she gets the desired results. She is extremely organized and has a system that makes everything flow flawlessly. Whenever there is a hiccup, and they will occur, she takes care of it right away. Sam knows the market better than anyone I have ever known and can help you with any hurdle. Her marketing of her home with pictures and description had my wife saying, " I would buy that house". Do not call Sam Unless you are ready to move. She takes care of everything and makes an often trying experience a pleasurable one. There are not enough superlatives to describe Sam. Just hire her and get your moving boxes.
~ Frank Lauro
---
March 6th, 2019
My wife and I decided to sell our home and wanted a hard working aggressive real estate agent. I sent an email to Sam Inman and within one hour I received a phone call from Sam and within 3 days our home was listed. Five days later our home sold. Sam went above and beyond the call. We have known several real estate people in our lifetime and Sam Inman is the best ever. We have never known an agent that was so helpful through the complete process. If you want an agent that will work for you through the complete sales process with great care and concern, then Sam Inman is the right choice. Thank you Sam
~ Keith & Mary Randles
---
February 18th, 2019
Sam literally blew us away with the interior, exterior and drone photographs used to list our house. She is the ultimate professional providing excellent communication through every stage of the process and all the marketing to get our house sold within days. She works tirelessly to ensure the entire process goes smoothly. This is the second time we have listed with Sam and we would certainly use her again. She has our highest recommendation to anyone in need of a realtor.
~ Pete & Cindy Richardson
---
February 2nd, 2019
We have had the pleasure of working with Sam on the sale of two homes. Sam is a top-notch agent. She knows the market and priced both of our homes at the right price to sell them quickly while still giving us top dollar. She kept us updated throughout the process and was always available for questions. We would highly recommend Sam!
Rodney & Christy L.
---
September 10th, 2018
Sam – just a note to thank you for your outstanding effort in selling our home. Your dedication, professionalism and unparalleled personal attention made the process feel so effortless for Laurie and me. Over the years, we have had numerous experiences with multiple real estate agents throughout six different states. Although we've dealt with some great agents and had some extremely smooth transactions, you provided us with a far better experience than we had ever received or could have ever imagined.
I am always very hesitant to recommend someone for almost anything but it is with firm conviction, that I would highly recommend you to anyone who is considering buying or selling a home.
Great job, well done Sam!
Laurie & Al H.
---
May 9th, 2018
We decided to list our house with Sam Inman after seeing her name on many fast-moving properties in our area. We called Sam several months before we were ready to list. Sam was very professional, friendly and knowledgeable about the real estate market. Sam recommended we list our house earlier than intended based on her experience with the patterns in our local area. Sam got us an offer of our full asking price within 48 hours of listing the house. The price we got far exceeded our expectations. Sam was very invested throughout the process with excellent communication and thorough monitoring throughout the escrow process. We were very impressed with Sam Inman and would highly recommend her to anyone who wants to sell quickly for top dollar.
Dan and Katie Kirkbride
---
July 17th, 2018
Sam was the best realtor I have ever worked with! Her communications with me exceeded my expectations. If I contacted her and she wasn't available she would return my call/email within minutes. She was always cheerful and made sure she understood my needs. She always explained processes so they were easy to understand. She sold my home quicker than I imagined, getting the price I wanted.
I would highly recommend Sam to anyone selling or purchasing a new home! She is truly an expert in her profession.
Kellie Atwood
---
March 22nd, 2018
My husband and I had an amazing experience working with Sam! She listed and had our home sold quickly. She also helped us find a home. She listened to our wants and needs and would send us new listings daily. It seemed like we were her only clients because no matter when we wanted to go look at a house, she was available to show it! Evenings, weekends, weekdays, she was there for us. We have referred friends to Sam and will be using her again!
Tyler and Kailie Denham
---
December 20th, 2017
We want to say that Sam Inman is the best realtor that we have ever done business with.
We have used her twice to sell our homes and both times we were not disappointed!
She was so very positive about our homes and about the prospects of selling them!
Never a delay with questions or issues we had. We always had a response within an hour or two of our questions. Usually minutes…
We were very satisfied with the market value that Sam set on the value of our properties.
We highly recommend her as a realtor who will work with you and definitely for you.
Thank you, thank you, Sam!
Jim and Twyla Smith
---
December 19th, 2017
Sam Inman was the very best choice for selling our home on Twin Lakes. Her professionalism, responsiveness, and attention-to-detail were instrumental in both the marketing and ultimate sale. Sam is passionate about every element of promotion, for example the photographers she brought in were absolutely exceptional. Whether you are buying or selling property, we highly recommend Sam Inman. Her commitment and competence are unequalled, and you will not be disappointed.
Bob and Iva LaRosa
---
December 18th, 2017
Selecting a real estate professional to sell our home was a major decision. We decided to sell our vacation home in 2016. Since our son had a friend that was a real estate agent, we signed up with him for 6 months. During that period we had no offers. We decided to take it off the market since we were a bit frustrated. We decided to put it back on the market in 2017. We did some research on top real-estate agents and contacted Sam Inman. Sam's knowledge of the real estate market was very impressive. Her listing included professional photography including drone photos. Communication was excellent and when she had a viewing and we were informed via text or email. Sam was able to negotiate a selling price with buyers that was acceptable to us. We would highly recommend Sam Inman if you are wanting to list your home for sale as well as looking to purchase a home. It's no wonder she has been named top female in sales for many years.
Bill & Betty Medina
Coeur D Alene ID
---
December 14th, 2017
Our realtor Sam Inman was extremely effective in the sale of our five acre property in Post Falls. From the beginning, Sam was professional, knowledgeable and decisive. Most importantly Sam always displayed a personal concern for our situation and truly was our advocate in dealing with a complicated and sometimes stressful process. Sam was consistently quick to action and promptly responded to our numerous questions and concerns.
If you are looking for very personal and decisive professional we highly recommend you consider Sam Inman as your realtor.
Thank-you
Gene and Linda Eberle
---
January 9th, 2018
I love working with Sam! I have had the opportunity to work with her on a couple of different occasions. Back in 2008 I was looking to buy a home to accommodate my father living with my family. I explained what I was looking for and Sam found the prefect home for us!
After almost 10 years in our wonderful home I was ready to downsize. I needed to sell the house while looking for another home to buy at the same time. Once again, I had specific needs and location for my family in which Sam paid close attention to. While it was a crazy market at the time, she took care of all the details!! She made my selling/buying experience pain free! She went above and beyond to make sure that we were happy with our new home.
Sam is experienced, knowledgeable and professional and I highly recommend her!
Lori Hewson
---
February 21st, 2017
My name is Debra and I was referred to Sam Inman to list my home in Post Falls, Idaho. It was a very stressful time in my life but she was great. She came to my home and took listing. Before it even hit the MLS I had a showing. She scheduled a photographer to take pictures and my home sold in one day. I was very impressed because I was expecting it to take at least a month to sell.. Needless to say I had to pack in a hurry. She is excellent to work with and kept me posted on everything that was happening. I would recommend anyone trying to sell or buy a home to try her out. I can not thank her enough for the excellent work.
Very happy,
Debra Tatom
February 27, 2017
Dear Sam Inman,
We wanted to express our sincere appreciation working with you. Your background of real estate expertise over the past 14 years made the sale of our home seamless and quick. Knowing that you have been involved with sales in the Northern Idaho region reassured us that you would get the job done. Your knowledge of the current market as well as trends in sales allowed us to gain top dollar for our property. Your prompt marketing strategies, photos and speedy listing on the MLS made us feel like your only client. The contract paperwork and close of escrow went very smoothly.
You were also extremely helpful in assisting us prepare our home for sale. You arranged for a painter and carpet company to tour our home so that we could get a jump on coordinating upgrades that interested buyers might look for. Your help coordinating these efforts was done in a timely, efficient and professional manner. You were always very prompt at getting back to us and went the extra mile by answering all of the questions by text, email or a phone call. We know you worked long hours, as you promptly got back to us, no matter what the time was, day or night. You are truly dedicated to your clients.
We are looking forward to working with you again.
Sincerely,
The Thompsons
---
February 21st, 2017
When my husband and I decided to sell our home,we knew we needed not just a real estate agent, but a true professional with experience. We had a house with property that we realized would require the exposure to attract the right buyer. After meeting Sam Inman we knew she was definitely up to the task. She was relentless in advertising our home, which exposed it to the masses, until the right buyer found it. When there were bumps in the road, which there always are with buying and selling, Sam handled it all like the professional she is. What was very important to us as well was her honesty, not only with us but with the other agents clients. After closing on our home, she never gave up until we were in the exact location we wanted to be. I will always recommend Sam, given the opportunity, because of the trust I have in her as a real estate agent.
Joe and Denise Archambault
---
February 20th, 2017
Sam Inman sold my home in Post Falls and I have worked with many agents and sold many homes over the years. This was by far the most pleasant experience. I felt confident that I got excellent market exposure for my home. Sam kept me informed about the progress, updating me on showings and feedback and when it did sell she was very helpful in reviewing the purchase offer. Sam responded quickly to my questions and even when she took a brief vacation she made sure someone covered for her. I highly recommend Sam as a selling agent.
Sue O.
---
January 4th 2017
If you're planning to sell your house, CALL Sam Inman. My husband had recently passed away, and this was the first time on my own. The whole process was pleasant, not stressful. From our introduction, she was thoroughly prepared and had come with neighborhood comps, etc.
Her pictures for the internet and newspaper were excellent and really showcased the home. Sam also hires a professional photographer and drone/aerial photographer as well. Any questions you may have are answered promptly, and her follow-up with brokers showing the house was very timely, either by e-mail or telephone. She knows the business, is passionate about the industry, and is a joy to work with; never any pressure whatsoever. My home was sold quickly, and I would highly recommend Sam for your real estate agent.
Myrna Batten
---
We met Sam Inman over 10 years ago. At that time we wanted her to keep us up to date on the real estate market conditions in our area. We had moved from Seattle area after our retirement and purchased a new home in Post Falls. We knew in the future we would move back to the Seattle area to be closer to our family. During this time she keep us informed weekly of the real estate market and was there for us on any questions.
This summer in June we decided to make our move back to Western Washington and found a ideal location in the Hood Canal area. We contacted Sam of our intentions and she did a excellent job of getting our home in Post Falls ready for listing on the market. Within the week we had several offers on our home and she did an excellent job on going over the offers and how we should do a counter offer. We felt we confident with her suggestions. Within the week we accepted one of the offers and we were very pleased in how she handled all the paper work and keeping us up to date with the selling of our home. She even had to handle a lot of the paper work on the computer because of us being out of town on several occasions.
The closing was handled very professional and complete with her having the paper work done 3 days ahead of the scheduled closing date. She was there with us for any questions on closing date at the escrow office. She is a amazing person that we would recommend to anyone who is selling their home. It was a wonderful experience to have her as our agent for selling our home and not have a worry that we would have any problems. She was GREAT and would have Sam sell our home again anytime.
Thank you, Ron & Jo Peterson
---
It was such a pleasure working with Sam Inman at Windermere realty. It was difficult putting my house up for sale. This was a house I shared with my late husband and we had so many memories in that house good and bad. Sam made my experience so easy and she took care of everything. From the moment I met Sam we were instant friends. She gave me confidence in the selling of my house. My house sold in one day and I had the perfect owners. I hope they will have much happiness in my house and they will make great memories.
Thank you Sam for being you and making my experience a wonderful one. Also thank you for helping me patiently do the electronic signature which I had never done before. You are best Sam.
Thankfully, Diane Gleason
---
Sam, We would just like to say Thank you again for a smooth and very aggressive marketing campaign you put together on selling our Post Falls home. I have worked with several real estate agents over the years and we were very impressed with your enthusiasm passion to your work and aggressive marketing skills! I also was very pleased that no matter what time of the day or night, if I had a question or concern you promptly answered my questions, all 189 of them. Thank you again Sam, we will definitely refer all of our friends family and anybody else in the surrounding area to you!
Thank You, Phil & Tina Tribuzio
---
Sam was our realtor for two house sales and we couldn't have asked for a more professional productive and pleasant person to work with. Both houses sold within a week making huge statement about Sam's ability as a realtor. As she knows the market, Sam was most helpful setting and securing a selling price above our expectations. From the intitial signing through closing, Sam was prompt with paperwork and helpful with any questions or concerns. We do not hesitate recommending Sam as a realtor.
Gordan & Sharlene McMillin
---
In the 46 years that we have bought and sold properties in three states, Sam is the best we have ever worked with. She did an amazing job of marketing our house and it sold in less than a month. She was always there to answer our questions and her advise was the best. As we were moving out of state, Sam even gave us sound advise on places we were interested in to buy. It helped so much. Besides being an awesome person, she is professional smart and very hard working. We would recommend her to anyone. If you want to sell your house, give Sam a try, you won't be sorry that you did.
David & Marcia Good
---
We were very pleased to have Sam Inman as our Realtor. She had an extremely positive attitude about our home and the prospects of selling it from the beginning. The amazing thing is that Sam sold our home in less than a week after she put it on the market for us! And for the price we were asking! You can't get any better than that! We always felt very comfortable with her and we knew that she was really working for us! She works in a very professional manner. We always heard back from Sam within 24 hours anytime we had questions or concerns, but usually much sooner, like that day and many times within the hour. We were never inconvenienced with last minute showings. We have referred Sam to many of our acquaintances. We highly recommend her services and would definitely use them again should the need arise!
James and Twyla Smith
---
To Whom It May Concern:
We have recently had the pleasure of working with Sam Inman of the Inman Girls at Windermere Real Estate. She listed our home for sale and it sold in two days. We had decided to change realtors after having it listed three times with another realtor with no activity whatsoever. Sam was amazing! She was so thorough in the way she marketed our home, and all done within hours of our listing with her. The sign was up immediately, and it was listed on MLS and Zillow by the next morning. Throughout the entire process she kept us informed and returned our emails/phone calls promptly, always watching out for our best interests. We were so impressed! We also enlisted Sam's help in finding a new home and were equally impressed with her attention to the details that we were looking for. She helped us find a home, and the entire process went very smoothly.
Dirk and Linda Schwartz
---
"We have purchased multiple investment properties throughout the country. Sam Inman has surpassed my expectations, not only as a dedicated Real Estate Agent but as a person too. Her ability to negotiate with fairness to both parties and her great knowledge of the area puts her on top. Sam is a hard worker, professional and kind. Sam's ethics and service is exceptional, I feel fortunate to have Sam as our Realtor. I would highly recommend her to anyone."
Mike & Sheena Rawson
---
What isn't there to say about how great an agent Sam Inman is? She met with us right away after our initial phone call. She came with printed information on what it takes to sell a house and showed us the far reaching connections for potential buyers. She was very knowledgeable and so very helpful. She was never out of touch for getting negotiations in a timely manner. We still can't believe how fast our house sold.
Overall selling a house is a bit overwhelming and intimidating. Sam put us right at ease and helped us through every step of the way. We could count on her to answer our questions and any negotiations. We are so happy with the sale of our house and couldn't have done it without Sam. We would recommend using Sam as an agent to everyone.
Leon & Rita Elam
---
"Sam was the best, she helped me sell my mothers house in two weeks, after my mother was put into a hospital for health. She was very professional, and we both loved her very much. She WILL sell your house guaranteed….. She's #1 in our book "
Joe Gardner
---
"Sam was the third agent to list my home. Her competence level and professionalism was significantly higher than the previous agents. She implemented a comprehensive, aggressive marketing plan and showings resulted immediately. Her communication was excellent throughout the listing period to closing. In a difficult sellers market, I had a serious buy offer within two months and a sale one month later. Based on my past experience with many agents, Sam is exceptional"
Bill Erlenbusch
---
"Sam is awesome!!! Even when the market was good to average we had the hardest time getting previous realtors to get our place sold. Sam jumped in and got our place sold and helped us get our dream home in maybe 1-2 months. I don't think it was all luck I'm 100% sure it was because she really is that great of an Agent"
Elisa Teal
---
"Sam Inman is not only the best real estate expert in the Coeur d'Alene/Hayden/Post Falls area but probably one of the best agents in the country. She is the hardest working agent I have ever met. I have purchased and sold over 20 houses in 3 states and Sam is by far the best I have been fortunate to work with. As an out of state buyer she has provided me immediate and detailed information every time I have sought information. I can set my watch on her responsiveness. Incredibly, she responds to email inquiries within minutes after I hit send, over and over again. She also makes excellent use of video recording. For an out of state buyer she has a unique ability to offer a detailed video walkthrough of a house you might be interested in. Using her knowledge of important features (good and bad) she incorporates a narrative with her walkthrough videos that is almost better than being there yourself. She has detailed knowledge of the local areas, understands neighborhood dynamics and has an eye for detail in home features and design. She also understands market conditions and due to her very active participation in the local CDA market can provide very sound advice in helping one make a decision on a real estate matter. I bought a house from Sam and encouraged my son to do the same. We both have been very happy with working with Sam and hope to do more business with her in the future"
Ron Barry
---
"Sam is one of the most hard working person I have ever met. She sold my ex-husbands and I house and helped me find my first new home as a single mom. She also got me set up with a great guy in financing so I could get closed in a timely fashion. I have referred her to two different people and would refer her to anybody. I know that if I sell and buy again, I will for sure use her again. She truly is amazing and I just can't say enough about her"
Nicole Cozad
---
"We used Sam as our agent when we sold our home. She was probably the best real estate person that we had ever used. She is very dedicated to her work and it shows. The house sold in a short time and I feel a lot of that had to do with her commitment to doing everything possible to help her clients sell their homes. I would highly recommend Sam to anyone looking for a real estate agent in our area"
Barb Smith
---
"We were so blessed to have Sam Inman help us with the sale of our home in Coeur D Alene Idaho. She is completely professional in every aspect of Real Estate. Sam has the highest integrity, commitment, service and passion for her work. She advertised and marketed our home in such a way that it sold and closed in under three months, in a very tough market. We highly recommend this talented professional"
The Mayers
---
"Sam is more than we expected in a realtor. We called her because we have the same last name. Although we are not related in anyway. When we called for an appointment she showed up early and ready to go. She answered every question we had and kept promises that were made during our talks. We filled out our listing papers and they were listed with MLS the next day. All calls were answered personally or e-mails flew back and forth within 20 minutes. She never left us hanging. When she said she'd get back to us she wasn't kidding. I've never experienced such professionalism in all my dealings with buying or selling a home. We've bought and sold 3 homes in our lifetime and I wish they all could have been with Sam. Unfortunately we weren't in this area at the time. I would highly recommend Sam for any dealings with buying and selling home. You will not be disappointed in any way. She's fair about listing prices and very knowledgeable about what you can get for your home. Either buying or selling. We've recommended her to several people as the go to person to list their houses with. We can't say enough good things about this woman. If anyone needs to contact me for further information I welcome the calls. Thank you for allowing me to comment on Sam."
Susan M. Inman
---
"After listing with another agent for 2 years we decided to switch to Sam and it was clearly one of the best decisions we ever made. She got our house sold in a few months. Difference between the two was night and day. Sam was always available with advice and direction, not to mention, someone we could lean on when undecided, worried, or in doubt. She listened always and was very diplomatic with our thoughts and ideas and especially realistic as it pertained to market trends. After selling our home she shined equally as our buying agent, arranging for showings and so in tune with the market and it's potentials that it allowed us to be in the best position for negotiations. It was truly comforting to have her on our side and that was the first house we sold with her. Two years after that we re-listed during one of the most difficult times the market had seen and of course we turned to Sam with the greatest of confidence. Needless to say we were not disappointed and she got our house sold again and then helped us find another perfect home. I could go on and on with so many other subtle details but the bottom line is, as an agent and especially as a person, Sam Inman is remarkable, I mean truly, truly, remarkable"
The Seaman Family
---
"I placed my home on the market in early spring 2007 with a different realtor and different company. Then in July of 2007 I decided to list my home with Sam Inman because I was extremely impressed with her drive, hard work ethic and knowledge of the real estate market. Sam sat down with us and went over her aggressive marketing plan, developed a strategy and then implemented it! She sold our home within the first month to my amazement considering I had been listed with a previous realtor before Sam for over 6 months with little activity and no offers. If you want a go-getter, someone that was raised with a hard work ethic, someone that spends lot of money advertising your home so it gets exposure and gets marketed to tons of buyers, and works long hours then I highly recommend, Sam Inman."
Rolfe Hebert, Post Falls, ID
---
"Sam's Internet Marketing Skills: This area was of particular importance to us since so many people use the internet as a research tool. Sam's web site presentations are very attractive. We preferred her photos and property descriptions over other agents. This may have been instrumental in the sale of our home since our buyer was "out of state". Her advertisements in our local publications are attractive as well. She was always punctual, organized, and diligent about keeping us informed which smoothed the sales process from our initial consulatation with her throughout the entire escrow process. Sam's strong work ethic, prompt service, and rapt devotion to her career and clients not only distinguish her from her peers, but make her an excellent candidate for your listing agent"
Michael & Michelle Berndt, Coeur d'Alene, ID
---
"Sam has excellent follow-up. Sam does what she says she will do. She will also keep you informed along the way. She will develop a plan, then work the plan. Sam followed through on every aspect of her plan. Sam is energetic, positive, and enthusiastic, which makes working with her fun! Our home ended up selling in a month in one of the slowest real estate market periods!"
Glen & Susan Garcia, Coeur d'Alene, ID
---
"In a really tough and down market the house managed to get sold quickly, we believe that your diligence in advertising had everything to do with that. We have sold other homes in other areas but never was any Realtor more on top of things than you. Steve and I just wanted to thank you for your excellent customer service. As you know, we interviewed two other Realtors and their company's but in the end we chose you. We chose you because of your high energy and optimism. We felt you had a good advertising budget and that you were using it to promote your clients homes. It was our pleasure to work with you and have you as our agent. We will highly recommend you to our friends and family. So if anyone wants a get-er-done agent, you are definitely the one."
Steve & Dee Mayor, Spokane, WA
---
"Out of several agents that we had previously, Sam showed the most knowlege, professionalism, and just plain honesty. Sam is truly a credit to her profession!"
Al & Rosie Simon, Spokane, WA
---
"We have dealt with other Realtors in the past and lets just say the difference between a Realtor and a passionate Realtor makes a huge difference, Sam is passionate at what she does and making your dreams come true. I am proud to say that Sam Inman is my Realtor and without a thought will go to her for any further real estate needs and recommend her to everyone I know that needs a Realtor. "
Lance & Elisa Teal, Spirit Lake, ID
---
"When we were considering whether to put our house on the market, we knew that we wanted a competent, intelligent, and aggressive realtor to help us sell our home in today's tough market. We needed a realtor that was continually a top seller in North Idaho real estate. That is why we selected Sam Inman."
Gail Johnson, Portland, OR
---
"I would say that selecting Sam Inman as your realtor is a great choice. Her passion and enthusiasm speaks for itself. More than that, however, her knowledge of the market, her resources, her organization and ability to respond quickly is something that goes beyond "personality". Those are skills that come with experience and record of successful sales in a tough real estate market. She is an aggressive and talented realtor who will work for you and with you. My experience with Sam Inman has been exceptional. I was lucky enough to find Sam through one of her mailings. Once I met with her I knew I had the right person to help me sell my mother's house and I am so fortunate for having made that decision."
Joe Gardner, Burbank, CA
---
"It is obvious that Sam is very dedicated to her work and takes it very seriously. She has developed some wonderful work ethics that will benefit her during her career as a real estate representative. We listed our home at a time when things were not moving very fast, the inventory was high, the market value was low, we were competing with foreclosures and short sales and buyers could be very selective and choosy. I thought we were looking at a long wait before an offer would come through. It only took around six weeks to sell our home, and Sam worked closely with the realtor that had the home we wanted to buy so that everything went smoothly and both sides closed at the same time. I would strongly recommend Sam for you as an agent. I know if I ever need to sell again, she will be the one I call."
Barb Smith, Rathdrum, ID
---
"My wife and I have dealt with agents for almost 40 years. We were involved in the building industry for many years. We have seen Ms. Inman handle listings, sales, and closing of properties with integrity, honesty and confidentiality. I can say that my wife and I hold Ms. Inman in the highest regard for what we've come to know as a very outstanding professional and friend."
John Ketola, Florida
---
"Sam kept us well informed throughout the selling process. She represented us and our interests with integrity and professionalism. For one of the areas Top Listing Agents, Sam provided service that made us often feel that we were her only customer."
Kermit & Aili Hancock, Hayden, ID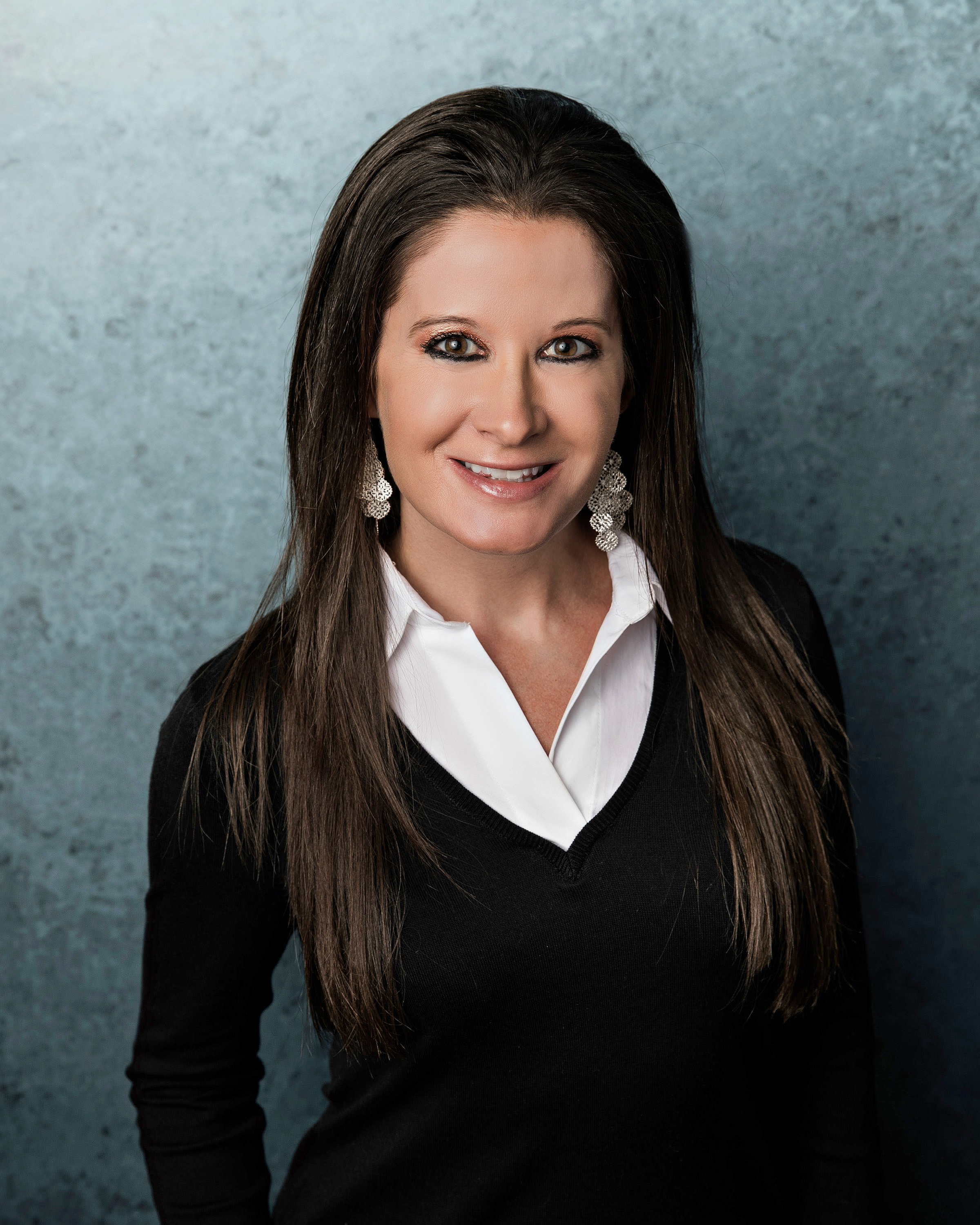 Sam Inman, REALTOR®
Real Estate Agent
Associate Broker
Cell: (208) 699-2651
Fax: (208) 763-0985
Email: inman@windermere.com
Windermere Hayden LLC
867 Prairie Avenue
Hayden, Idaho 83835
Contact Sam Inman